Background
---
Bobbi
Bobbi & Kara
October 2001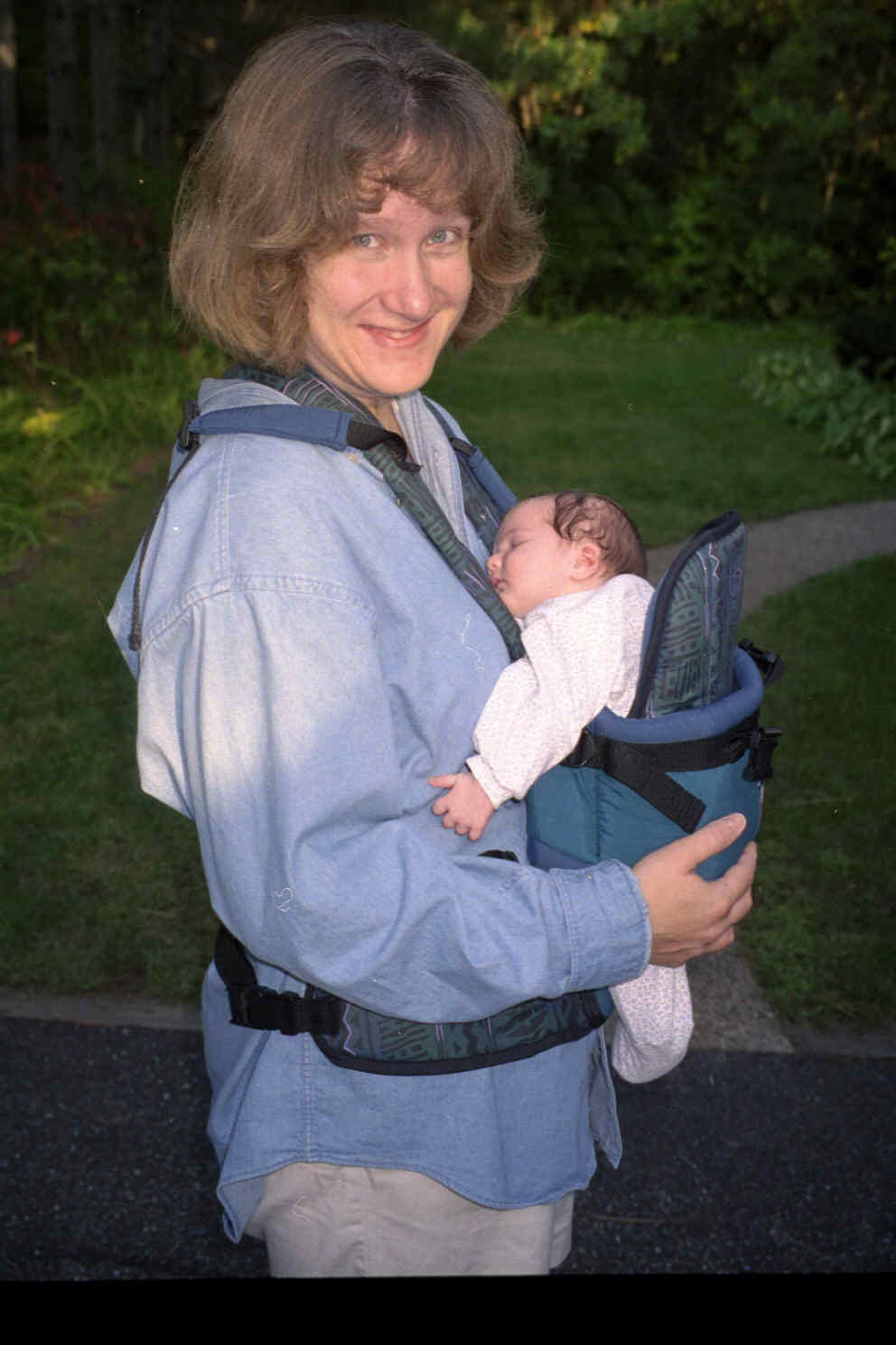 Hometown: Brown Deer, Wisconsin;

High School: Dominican, Milwaukee;

Summer Occupation: Golf Caddy, Milwaukee Country Club;

College: St. Norbert, Green Bay; Major: History;

Grad School: University of Wisconsin Law School, 1991-94;

Internship: Wisconsin Department of Natural Resources, 1992;

Law Firm: Melli, Walker, Pease & Ruhly, Madison, 1993-94;

Published piece on trends in litigation by environmental groups in Wisconsin Law Review, 1993;

Law Clerk: La Crosse County Circuit Court (Wisconsin), 1994-95;

Legal Editor: West Group, St. Paul, 1995- ;

Bizarre encounters: met husband Jack at West in mid-90s; downhill from there.
---
Haiti, December 1995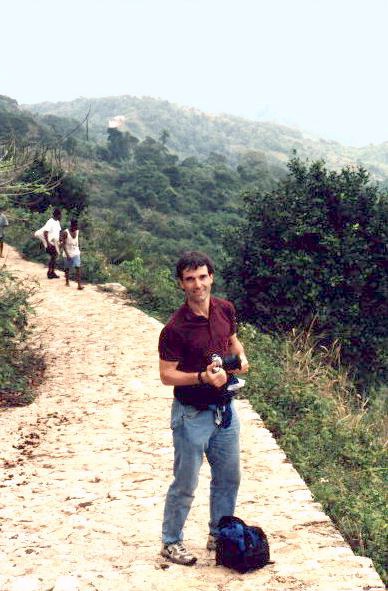 Jack
I was raised in southeastern Wisconsin, just north of Chicago, in the Great Lakes port city of Kenosha. It was here that I was influenced by my large family and the caring discipline of my mother, who at times relied upon the philosophy of Vince Lombardi. With little opportunity to do any serious traveling in my childhood, my desire to escape brewed.
I pursued undergraduate studies at Marquette University in nearby Milwaukee, majoring in Electrical Engineering and minoring in English. I relished the practical experience I gained from Marquette's Cooperative Education program, spending no less than seven semesters interning with the 3M Company in Minnesota and California. During this time I designed hearing aids, evaluated properties of high voltage cables and virtually everything in between. After the completion of my undergraduate program and a brief period with 3M, I decided to pursue my avocation, at least for a while, and enrolled in a London Studies Program. This alternative was responsible for my relocation to England and subsequent travels on the continent for nearly six months.
Upon my return to North America, I became more serious about focusing on language and elected to enroll in a graduate program in English and Linguistics at the University of British Columbia, Vancouver. As a teaching assistant, I also taught first year English classes, which surprisingly represented one of the more rewarding sides of my academic pursuit.
Deciding to try to extinguish my wanderlust before returning to my vocation (which was by now put into nearly complete uncertainty), I spent roughly six years living, working, and teaching overseas. These years began with two tours of duty with the Peace Corps in both southern and western Africa, in the Kingdom of Swaziland and the Republic of Togo, respectively. The instruction of math and science was my trade, but there were memorable secondary projects as well. Along with my housemate, our community, and the students of Ekukhanyeni High School, we once designed and constructed a 40,000 liter ferro-cement water reservoir which remains to this day an essential community resource. I then played the role of 'foreign expert' for one academic year at the East China University of Science and Technology (E.C.U.S.T.) in Shanghai. Each of these posts provided new opportunities to live vastly different lives and required a creative means to interpret highly diverse forms of communication.
In my current life, I've turned such processing into a career, completing another graduate program, this one in Computer Science at the University of Massachusetts--Amherst. My focus was Information Retrieval. It was at UMass, while presenting the results of my research to the Department of Computer Science's Center for Intelligent information Retrieval (CIIR), that I first came in contact with West Publishing (now West Group), a charter member of the Center.
Some of my recent research projects have included investigating optimization techniques for West's natural language search engine (WIN), developing some of the algorithms for West's citator service (KeyCite), and proving the concepts behind West's Database Selection application (Find-a-Database wizard). My areas of research interest include Information Retrieval, including Distributed IR, Database Discovery, and Document Structure Analysis.
---
Return to Home
---